I write out of love for a continent, a country, wildlife conservation and safari. A few of my favorite tales follow:
Wildlife harassment taints Maasai Mara National Reserve an ongoing issue that was addressed in this series of articles for an American news website. Wildlife harassment is such a multi-faceted problem that there is no easy solution.
During the writing of the article I realized a need for universal game drive guidelines to be included in pre-departure information for clients worldwide. Therefore, a pamphlet was created and can be found on this site under Game Drive Guidelines. To read the entire story click on Maasai Mara
The Tana River Delta – Kenya's Sweet Secret that could go Sour. Written on request from the Royal Society for the Protection of Birds based in the UK. and the cover article for East African Wildlife Society's SWARA magazine.
It explores the potential ecological disaster of growing sugarcane for biofuel in the Tana River Delta, a pristine ecosystem that hosts rare and endangered species on Kenya's northern coast. There is an urgency to globally produce biofuel, but in our haste to create we would destroy the very environment and species we are also trying to save. To read story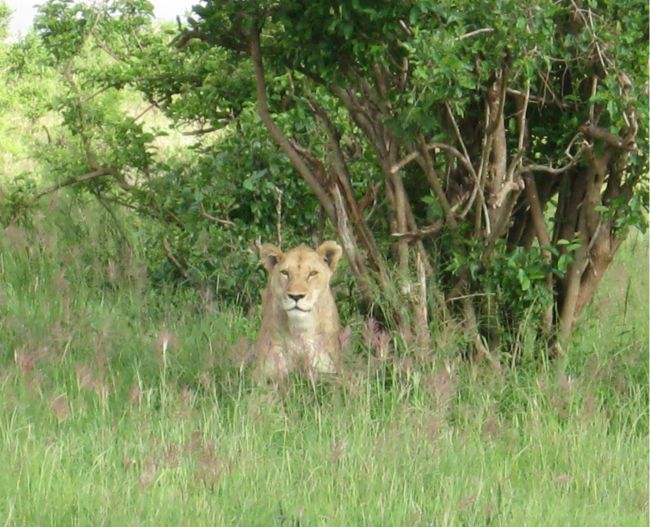 Are Lake Natron's Flamingos on the Edge of Extinction?
Written on request from the Royal Society for the Protection of Birds based in the UK, and has been posted on various conservation websites worldwide. If a soda extraction plant is allowed to be built near the lake then the lesser flamingo will be in grave danger as Natron is their only breeding ground in East Africa. To read story
The following articles had been posted on an American news website, and some had also  been posted in my blog. The first two are wildlife relocations by the Kenya Wildlife Service – you can be the judge if they were successful or not.
The Kenya Wildlife Service celebrates their first successful relocation of sedated hippos. It's hard enough to relocate wildlife, and the KWS has the system almost perfected. The latest challenge was relocating cranky hippos. Hippos are on the move in Nairobi. To read story
September 2011 was a busy month for the Kenya Wildlife Service.  After ongoing studies regarding human/wildlife conflict in the Narok North area, the move was on to relocate elephants. To read story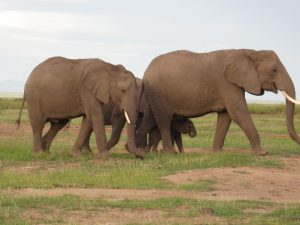 Kenya's Elephant Emergency. With poaching on the rise and continued human encroachment, Kenya's elephants face a precarious future unless something more is done. This poignant article portrays the littlest victims who are in the care of Dame Daphne Sheldrick at her orphanage in Nairobi National Park. To read story
The bright side of Kenya's lack of tourism – or is it? Written in response to the 2007 elections that created havoc and slammed the door on any kind of tourism during most of 2008. To read story
The emergence of the bicycle as an integral part of Kenya's culture is an example of what happens when prices drop and bikes become readily available. To read story
Makena Safari Tales (c) 2020 All rights reserved.